---
No exploitation, pornography and sex tourism with children and adolescents (Colombian Law 1336 of 2009)
No a la explotación, la pornografía y el turismo sexual con niños, niñas y adolescentes (Ley 1336 de 2009).
VisitSugamuxi es un establecimiento comercial de la Fundación Montecito (entidad sin ánimo de lucro,
RUT/Nit 900371457-8), registrado en Cámara de Comercio Sogamoso el 15.3.2013 Matrícula No. 59194 |
Registro Nacional de Turismo RNT No. 29375 como Oficina de Representación Turística.
VisitSugamuxi | CL 12 No. 10-48, Of. 108-A | Sogamoso (Colombia).
Of.: (+57) 8 7731118 | E: info@visitsugamuxi.com

| Contact us.
Powered by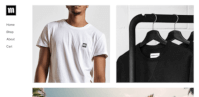 Create your own unique website with customizable templates.